Management Insights & Analytics, Dashboards
   Imagine having lost everything and having to walk a very long distance, only to have to stand for hours in line to register your entire family.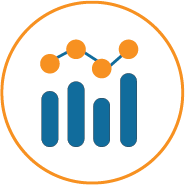 LMMS provides your organization with the data required to create organizational dashboards and donor reporting. Custom built reports and analytics strengthen your decision making process and enable future programs to be enhanced. Project reports provide progress and donor transparency, track partnership goals, outline efficiency, and increase recurring donor funding.
Maximum Beneficiary Assistance
Insights and Analytics provide transparency and information, empowering your organization to make decisions that are impactful and provide maximum beneficiary assistance. Dashboards and reports will provide different levels of aggregation, enabling data to be used by different stakeholders including: coordination bodies, working groups, government, community leaders, donors, fundraisers, country offices, and other.
LMMS recognises the value of data and information; we also recognise each organisation has their own information systems and project management methods. Therefore, we have developed reporting and analytic processes to provide your organisation with organisational appropriate dynamic dashboards and donor reporting in our dashboards.
Data Collection Solution
Flexible, customisable digital forms for assessments, surveys, monitoring, attendance tracking, etc.

Flexible field data collection tools, easily customisable, working

online and offline
Inventory management insights, monitoring information
Overview of Impact
Progress and discrepancies
Data can be automatically consolidated into project reports or
project indicator tracking tables
Dashboards can display: global, country, multi-country, project
listing, project type and other
Analytics & Visualisation
Customised project or programme reports
Interactive, dynamic, dashboards
Customised complex analysis