Cash Transfer to Address Returnees' Pressing Needs in Burundi
Under the Giragateka multipurpose cash transfer project, 185 returnees households in Makamba province benefited from cash through mobile money to purchase complimentary food and non-food items (clothes, school materials for children, agricultural inputs and baby products among other things) to meet their most pressing needs.
Beneficiaries were identified by members of the community and the Digital ID Registration was done using the World Vision technology Last Mile Mobile Solutions (LMMS).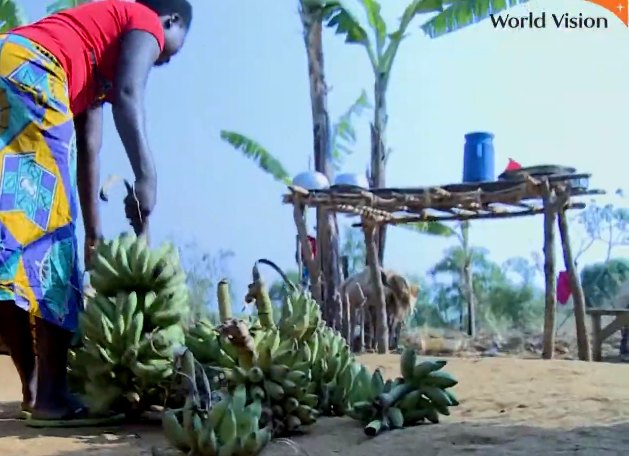 "Since I started my business a glimmer of hope illuminated my house."
Mathilde Ntakirutimana
Beneficiary / Burundi
The most vulnerable were prioritized and they received payment for mobile money in partnership with eco-cash. Local leaders invited people to a meeting and they took the responsibility of choosing the right beneficiaries amongst them. Beneficiaries were chosen based on their vulnerabilities and their family sizes. The cash transfer was conditional and the beneficiaries were sensitized on the benefits of improving hygiene around their homes and also encouraged to buy health insurance cards so as to improve access to healthcare. 
 "Since now I have an insurance card my life is improving. Before I can spend 5000 Burundian francs on a doctor medical bill approximately three dollars today only spent Fr.500 approximately $.30."
The way the implementation of the project was carried out enhanced the social cohesion as it did not exclude host community members and prevented the returnees from animosity with their hosts.
Now, we no longer rely on support from our neighbors, rather we support each other. The project enhanced social history between returnees and hosts and they all feel at ease, interact and support each other.
Beneficiaries of the project consisted of 185 individuals, 925 direct beneficiaries. Each beneficiary received 216,000 Burundian francs, approximately US$115.