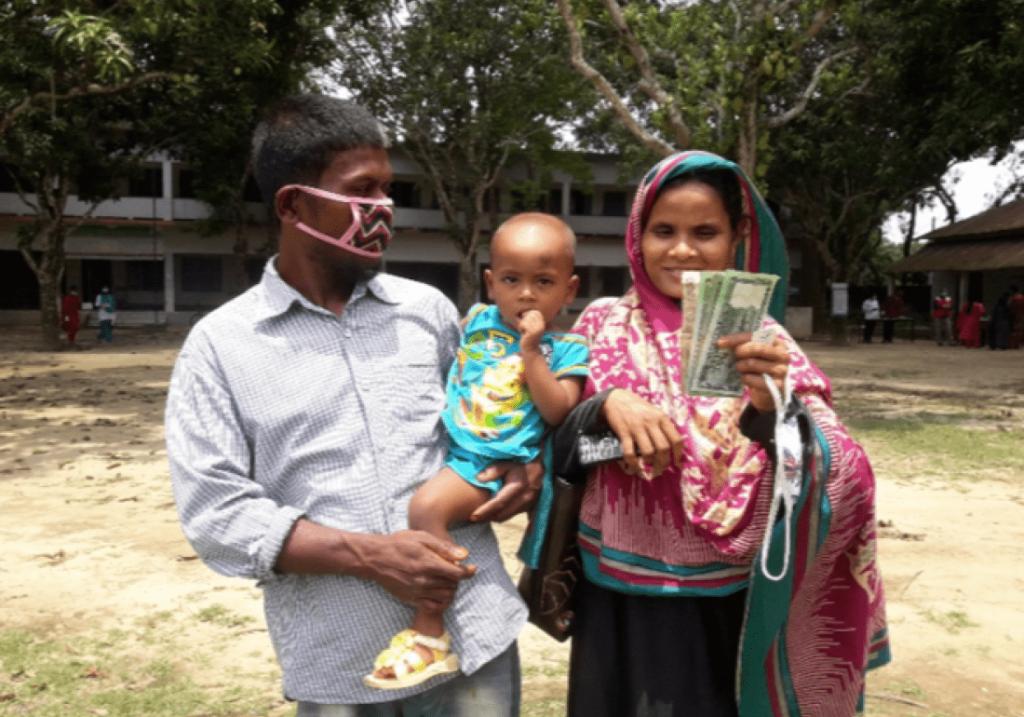 Cash in Humanitarian Assistance
Financial or cash voucher assistance/ programming is no longer viewed as an innovation, it is viewed as a standard preferred modality-set of the humanitarian and recovery toolkit.
World Vision New Avenues Cash Roadmap 2.0 (FY24-27) gives insight to the extensive global Cash Voucher Programming (CVP).
For over 20 years, World Vision has facilitated the use of cash and voucher modalities. Initially, focusing on humanitarian disaster management and emergency response and recovery contexts. In 2016, the Grand Bargain/World Humanitarian Summit established commitments by key stakeholders, including World Vision. Inclusive of a rapid and steady increase of Cash Voucher Programming Modalities (CVP). This has enabled vulnerable children, their families and community members to meet their basic needs.
With Humanitarian organisations and workers facing multiple crises and resourcing constraints, the report World Vision's Cash Roadmap 2.0 builds on this urgency. Maximizing and multiplying World Vision's capabilities and assets to successfully deliver Cash and Voucher Programmes.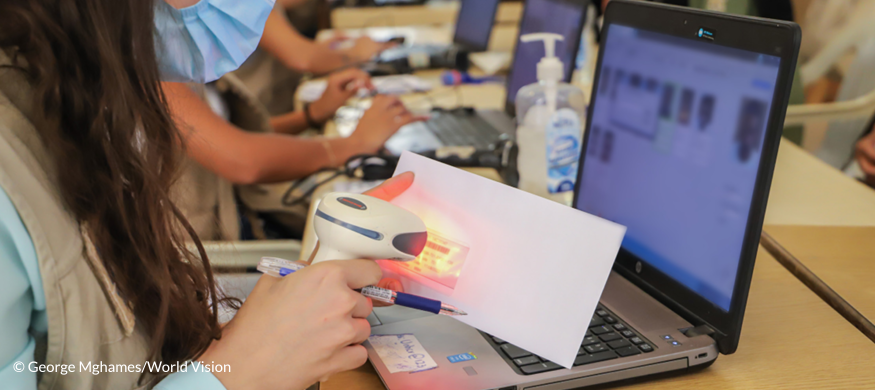 Why (digital) cash is worth much more
Cash and Voucher Programming:
Facilitates more immediate and cost-efficient assistance than in-kind for people affected by disaster and conflict-induced shocks. Also promotes dignity, choice, control, and flexibility for and by the people assisted.
Addresses underlying issues of poverty or major economic shocks. As part of social protection assistance by Governments (evidenced during COVID-19 pandemic response) for recovery, development programming outcomes.
Connects most vulnerable with markets, suppliers, and service providers also helps build (local) economic recovery and resilience.
Delivered digitally, CVP has led to more efficiency, transparency, and enhanced potential to interconnect analysis better, identifying needs with appropriate assistance. In 2022, World Vision was providing 64% of its CVP via electronic transfers worldwide. The opportunities to further leverage digital CVP promise even greater reach, transparency, impact and choice, as outlined below.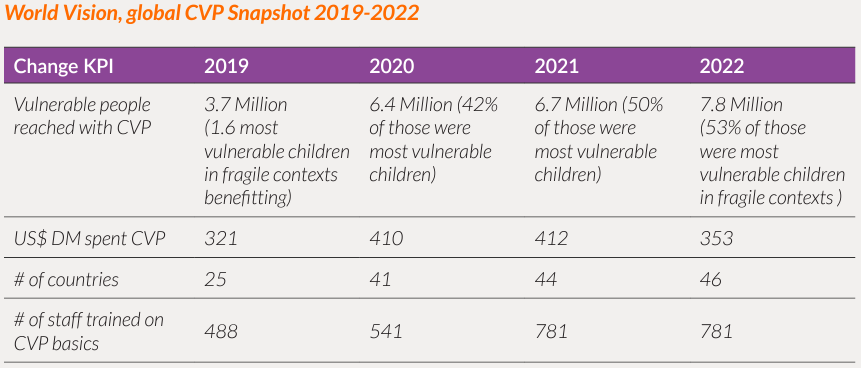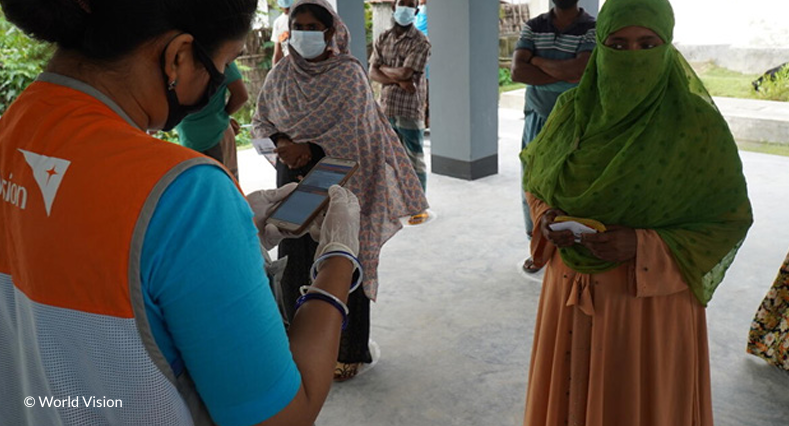 The use of LMMS Solutions  allows tracking and monitoring for improved performance to ensure participants are being treated fairly and with dignity.
Registration with LMMS identifies the numbers of households and people served, bringing tracking and monitoring to activities across the entire process. 
The capability of working offline without internet enables assistance to be provided and accountability even in the hardest to reach places.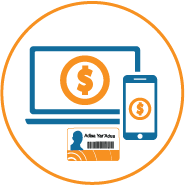 The use of LMMS Solutions in Cash Voucher Programming includes: 
Cash in envelopes
E-Cash, Bank deposits, Prepaid cards
Mobile cash
Paper Vouchers
Systems Providing Ease and Digitization
Strengthen complementarity of systems, products and services by building on in-house digital solutions with Last Mile Mobile Solutions, LMMS Solutions. Mobile money, API-based digital registration, transfer, impact-tracking capabilities) in collaboration with field-focused FSPs and FinTechs. Promoting local private sector for last-mile reach eco-systems (digital savings groups, community CVP transfers, micro-finance).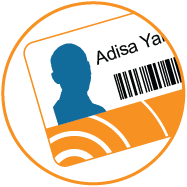 The value of Registration of beneficiaries is mentioned in the roadmap and focuses on the aspects;
Early Preparedness;  pre-targeting and pre-registration of beneficiaries within communities to position programs to quickly scale up and provide support. 
LMMS Registration allows this preparedness in the form of maintaining a live database of members of that city/community. Other pertinent information includes size of household and members vulnerabilities to be able to quickly adapt programs to local needs. 
Processes: scaling up registration as part of investment in people-capacity, systems, processes and other
Digital Registration: capturing information digitally creates ease of access.  Enabling ease of use and adaptation of creating CVP programs with modalities applicable to that location. 
Strategic Direction of the Cash Roadmap 2.0 – New Avenues
Maximize financial and digital inclusion, economic resilience and child-sensitive social protection in conflict, climate and cost-of-living crises.
The publication offers extended view and insights including;
What is changing, and how are we adjusting?
 What is Roadmap 2.0′ next Destination?
LEARN MORE   Download publication here.
Publication originally posted on wvi.org

World Vision Cash Academy helps staff understand, be prepared and ready to provide Cash Voucher and Programming modality assistance globally.