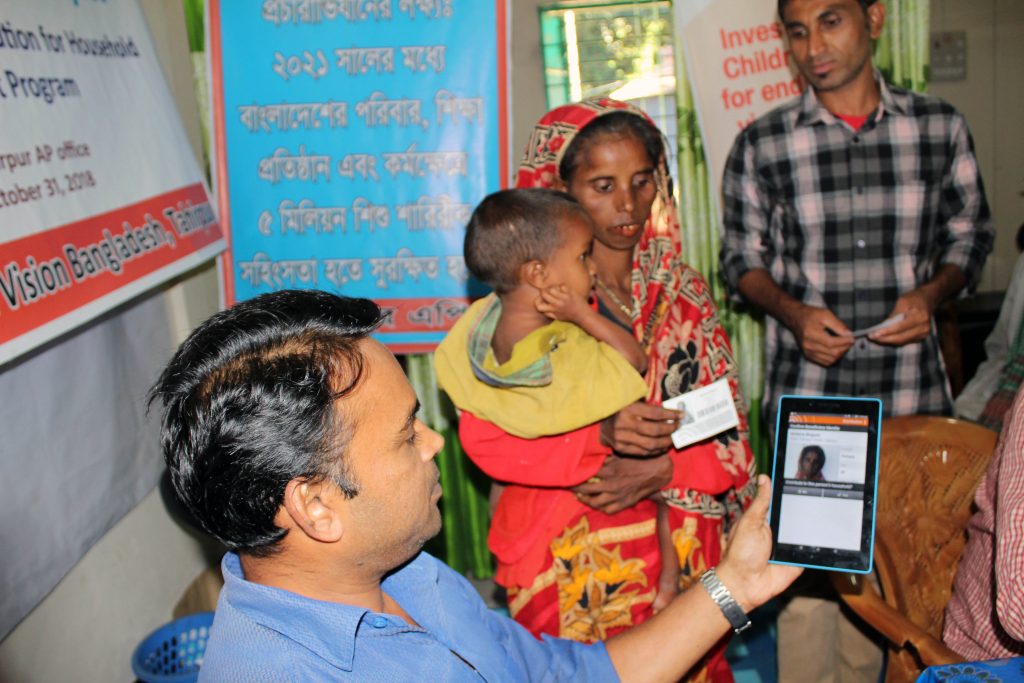 Flood Affected Areas in Bangladesh Benefit from LMMS
In one of the most remote regions in Bangladesh the Tahirpur area is often affected by floods.
"In my 19-year of journey in World Vision Bangladesh, piloting LMMS also in this region was very important.  Almost every year I have seen natural disasters like cyclone, flood, flash flood, river erosion, cold wave etc. batter the country, and organisations like World Vision along with the support of the government respond to the immediate needs of the affected population. I attended several capacity building sessions to prepare us to respond to any humanitarian emergency whenever it occurred."
Bibhudan Biswas, AP Manager, Sumamganj Sadar AP, World Vision Bangladesh
Usually, during the emergency phase of any type of response lifesaving needs like food, shelter, water, children protection and medical care are prioritised. It requires fast actions from the Government, non-government and private sector organisations to meet the needs of the affected population and mitigate further risks. Considering the nature of disaster, scale, intensity and damages human needs are different for different groups. I have seen humanitarian responses evolve over a period of time, a lot of changes in systems, concept, response modalities and donor's priorities.
Earlier providing aid, during any emergency, was mostly in kind but now we are moving to cash based programming which helps the beneficiaries to take ownership and become accountable to meet their own needs. Also, disaster risk reduction is being prioritised to reduce long-term impacts of disasters and to increase the capacity of the community with the aim to make them more resilient to cope with emergency situation. I have observed whenever any innovative or new approach and systems emerge in humanitarian programming World Vision always take the initiative to orient staff first. Staffs get intense capacities building training with further ensuring robust implementation of the programme. 
As per World Vision's commitment in humanitarian programme, 50% will be Cash Based Programming (CBP). Keeping in line with the global strategy, World Vision Bangladesh has also set the same vision and has started to embrace Cash Based Programming (CBP) in humanitarian programme implementation.  We have piloted Last Mile Mobile Solution (LMMS) in two Area Programmes (AP) in Nilphamari and Tahirpur AP. Developed by World Vision, and also used by other aid agencies, LMMS is a software-based application running on the mobile device, used in disaster responses dedicated to beneficiary information and commodity management, including food, cash, medicines, hygiene kits, and other non-food items. 
Also, it supports to increase effectiveness and efficiency of cash based programming in humanitarian responses.
It is a digitalized tool and system for beneficiary registration and automates distribution process and reporting.
LMMS enables greater accountability and impact of cash based programming. It helps to record the entire database, minimize cost and time, increase transparency, improve professionalism, achieve standardisation, and develop digital reports both for donors and implementers.
Tahirpur is one of the WV's operational areas and also a disaster-prone region, where communities are scattered in remote location. Commuting from one community to another is a very big challenge, due to poor transport facility and remoteness. Every year flash floods hit the area and damage crops and infrastructure.  Considering the vulnerability and remoteness of Tahirpur it was ideal for LMMS piloting.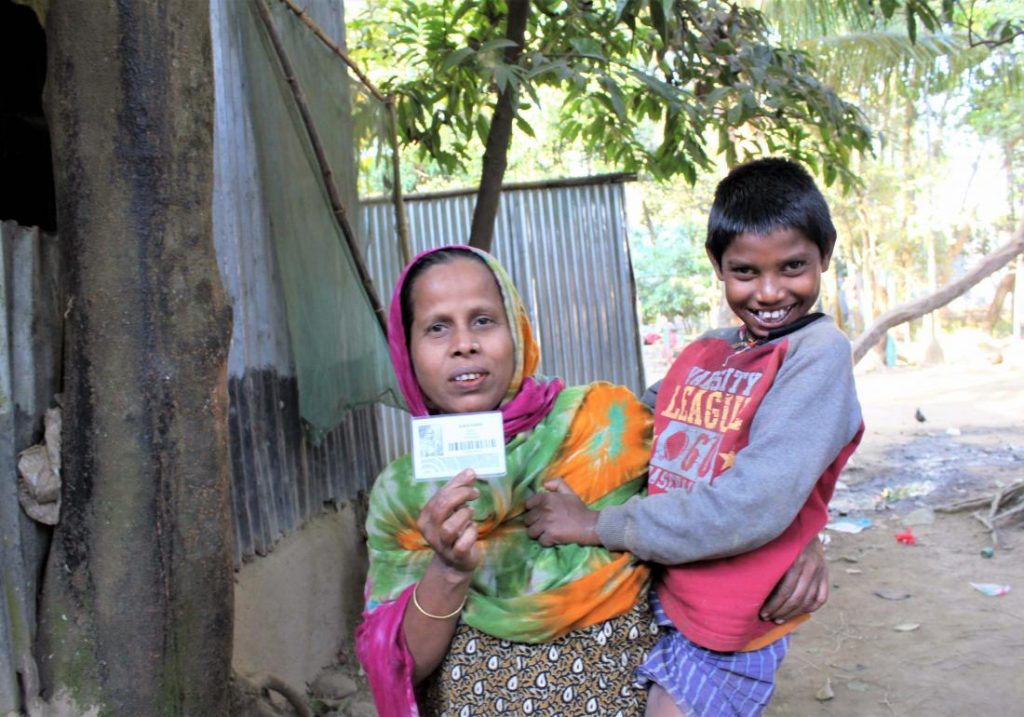 The software supported the various processes including registration of beneficiaries, information provision, mass enrolment, creating final distribution plan, generating master roll, preparing, printing and distributing LMMS ID cards, and finally facilitating cash distribution to the beneficiaries.
During the whole process the Android tablet was used for beneficiary registration, identification and verification during cash distribution. Once the distribution was closed from the system, the software generated multiple automated reports.
Another Cash Transfer Programme mechanism, called Mobile Money Transfer (Bkash) was also rolled out. We supported the beneficiaries with opening their bank accounts from which they could receive their cash. At first, besides piloting LMMS, distribution of cash through Mobile Money Transfer (MMT) was also one of the biggest challenges, This was so because, as Tahirpur is one of the remotest areas in Bangladesh, living communities are not very technology savvy. Every so often, they forgot their PIN numbers or tried to open BKASH account forgetting that they already have an account with the same registered SIM card. More, in some case, technical difficulties prolonged times to deliver the cash.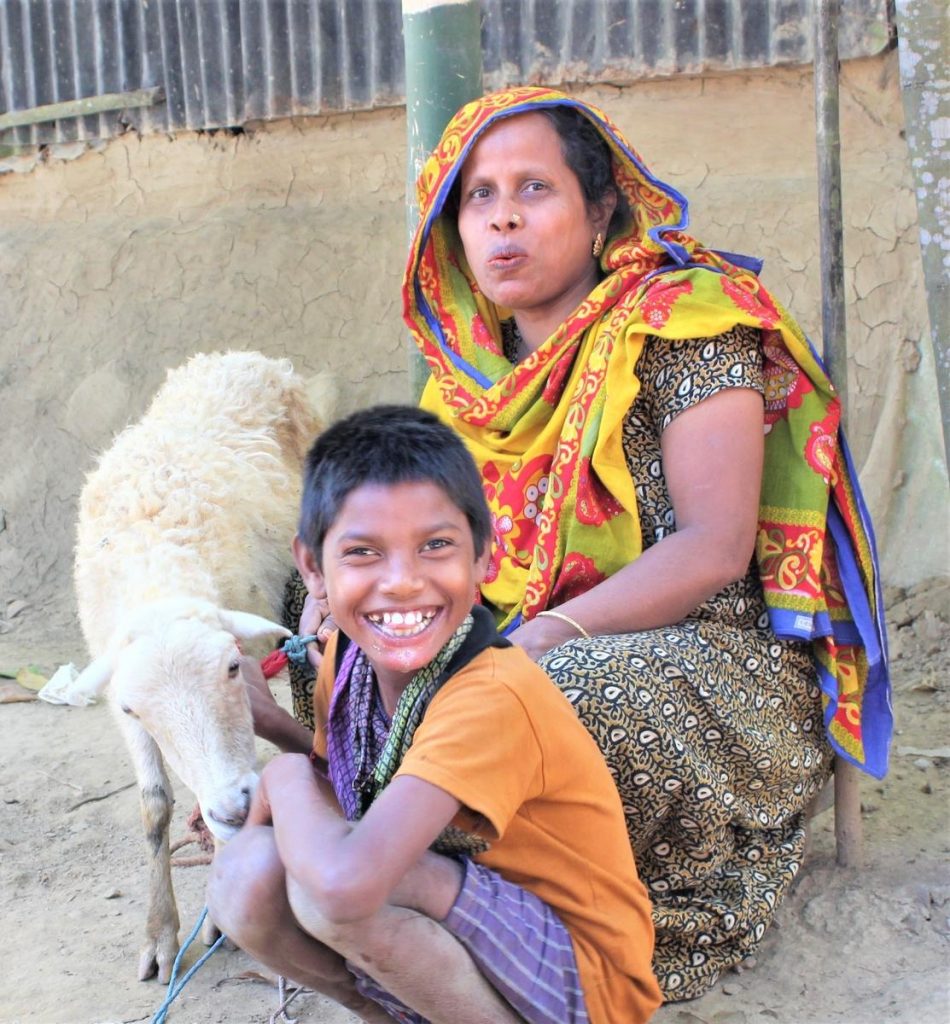 During the whole process, the Village Development Committee members were involved to ensure local level monitoring and accountability. The pilot testing really helped us to identify the gaps and work on improving the programme. Though there were challenges while piloting LMMS in the field, overall, the community people were satisfied with the new modality of getting relief. 
They accepted the new approach with much joy and excitement. Bangladesh is a disaster prone country and every year we face disasters. So, I believe that if we can train people in LMMS and ensure the required logistics and infrastructure, like Android tabs, laptops, ID card printing machines, servers, are in place we can be very agile and quickly scale up any emergency response. We are ready. 
Written By: Bibhudan Biswas AP Manager (Area Manager),
Sunamganj AP, World Vision Bangladesh