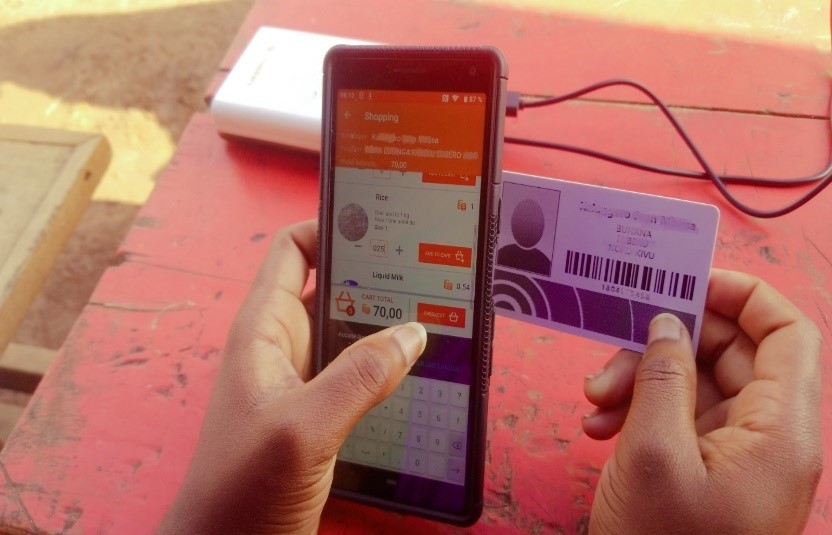 Targeting 180,000 beneficiaries, the decision to use LMMS E-Voucher comes at a time when delivering cash and voucher programs through the transfer of Electronic Vouchers offers a means of restoring dignity to beneficiaries, by giving them the option to shop at a merchant, select local product brands that they prefer and trust to serve in the homes, and make the purchase themselves.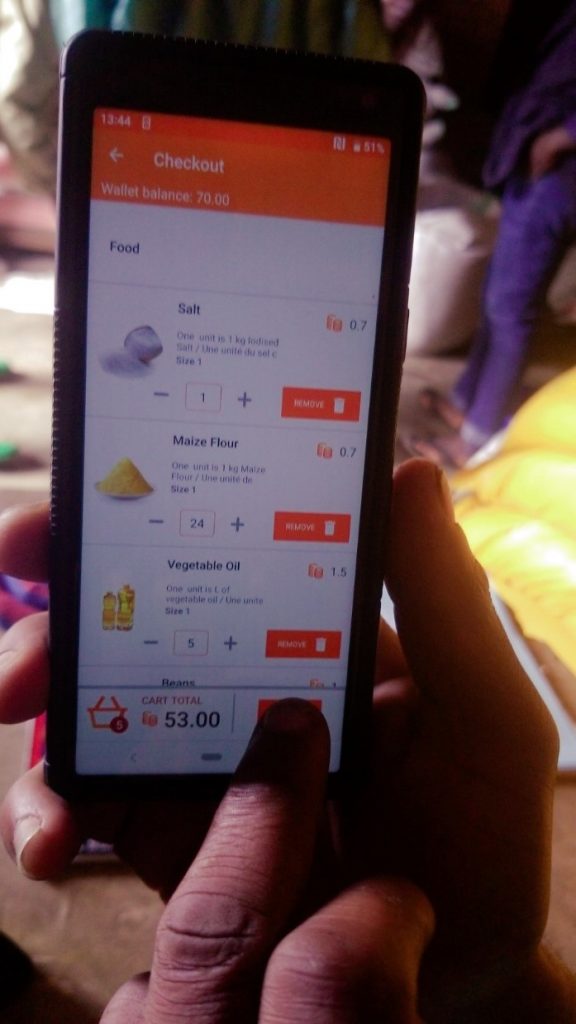 Through LMMS E-Voucher the organization benefited from restoring dignity to beneficiaries, all the while benefitting from full reporting on purchases and accountability for the humanitarian organization. This data allowed them to continue to plan future rounds of the program, and even modify products as needed if affected by availability and demand.
An easy to use intuitive LMMS Registration used via an application on an Android phone allowed staff to be trained and quickly have the program up and running.
E-Voucher redemption through purchasing commodities at any point during the cycle month. Transactions require a secure pin code to be completed, adding another security layer.
Merchants were also trained on how to use the application for their Point of Sale (POS).
Tracking for the entirety of the program, end to end was digitally captured and available for reporting.