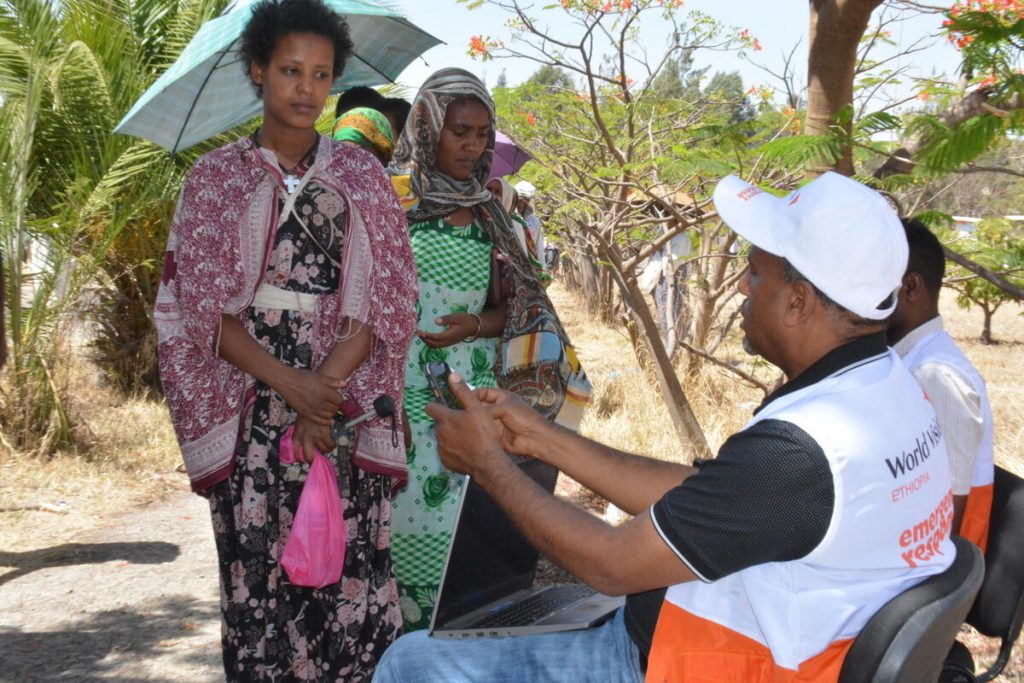 Multi-Purpose Cash Assistance in North Ethiopia
Cash Assistance Comes in Handy for Internally Displaced People (IDP) in North Ethiopia.
People in Ethiopia face multiple and complex crises, resulting in an estimated 25.9 million people in need of humanitarian assistance in 2022. There were over 4.2 million internally displaced persons (IDPs) across the country, double the figure at the end of 2020 largely because of the intensification of conflict and violence. 
Last Mile Mobile Solutions (LMMS) is used in the northern Ethiopian conflict which has accounted for more than 50% of the total IDPs caseload across the country, with the conflict displacing more than 2.1 million people.[1] Nearly all regions in Ethiopia are experiencing some form of conflict, intercommunal tension, or violence, with hotspots in northern Ethiopia, Benishangul Gumuz, and Oromia.  According to the latest available national IDPs survey, conflict accounted for 85% of all internal displacement as of September 2021.[2]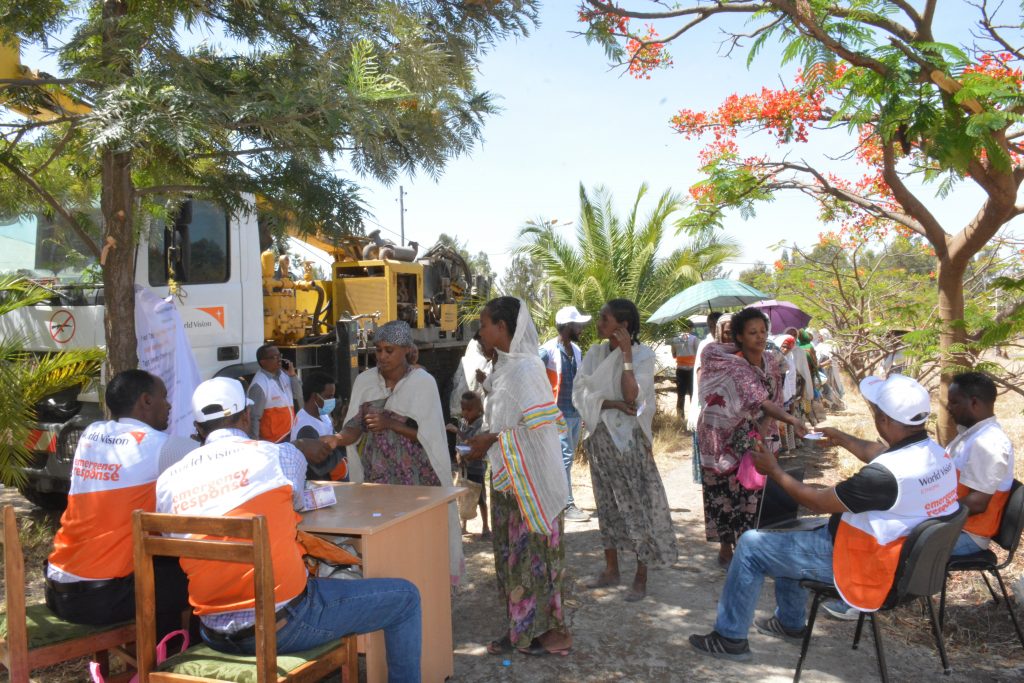 With this system it is easier for both staff and beneficiaries. 
Easier registration of all people,
and on the day of
cash distribution everything goes much faster.
WVE staffs coordinating the cash distribution in Gonder Zuria District Area Program.
The Cash Distribution  has been made by our financial service provider (Birhan International bank, Gondar Branch) using digital technology called LMMS (Last Mile Mobile Solution) as per National level corporal agreement between BIB and WVE.
The Gondar Zuria Area Development Programme (ADP) works with the Gondar Zuria community to address the challenges of acute water diarrhoea and care for children and adults affected by HIV and AIDS.
Gonder Zuria district health-office head Mekonnen Neberu says:
"The community was at first resistant towards World Vision.
Now the perception has totally changed. They are saying
'World Vision is here for me and my children."
Mola Jembere with his wife, and their baby, receive assistance with ease and speed.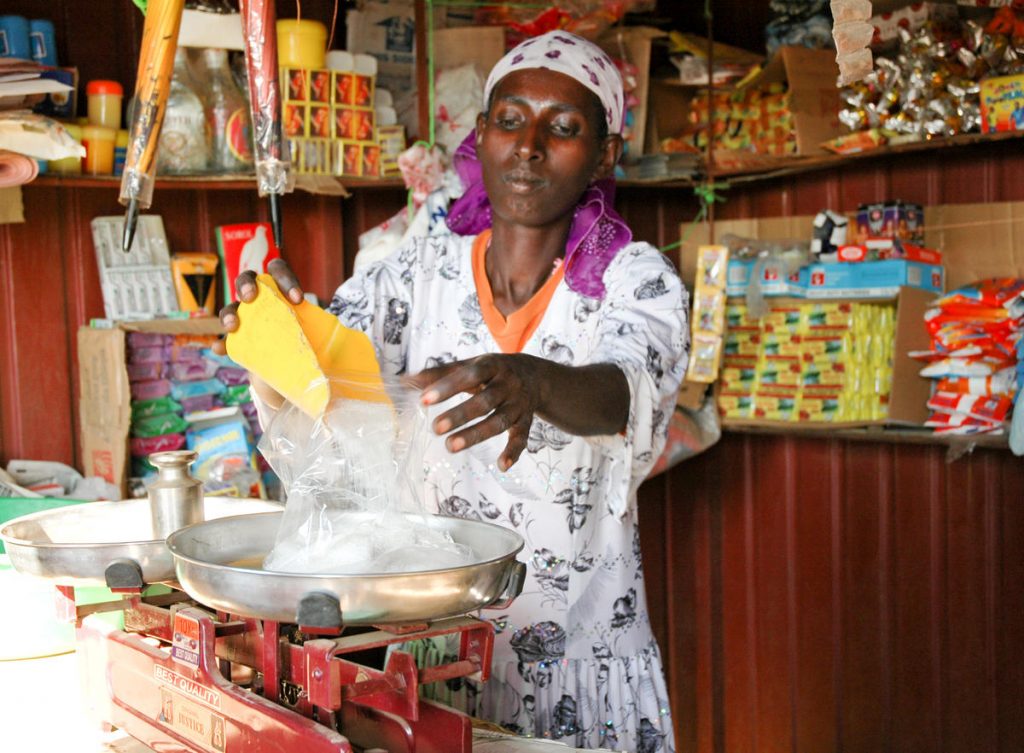 As a member of the PLWHAs association, Yalga Mola works in one of the retail shops run by the association.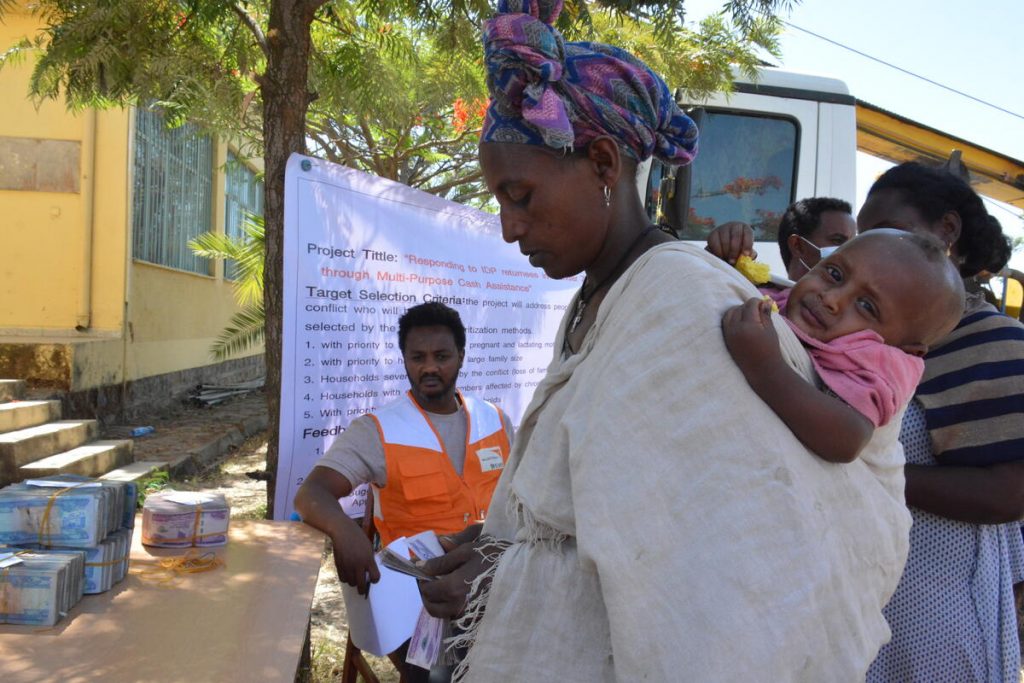 Fasika Tadele, a 30-year-old mother of six children, is also a cash assistance beneficiary. She was displaced from Maikadera city in North Ethiopia. Because of the fight, her husband, a good farmer, killed. With her six children, she displaced to Enfranz town, Gonder Zuria District.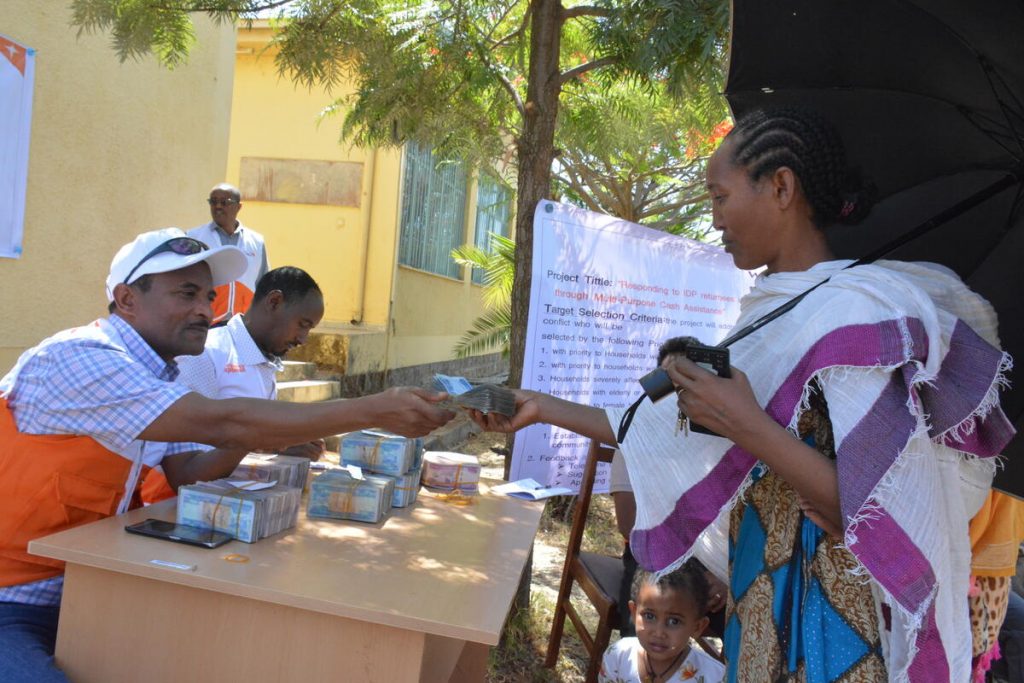 Emebet dessie accepting cash assistance from the cashers.
The use of LMMS Cash Distribution solution allows staffs to register beneficiaries and assign cash amount based on number of members in the household, or by household.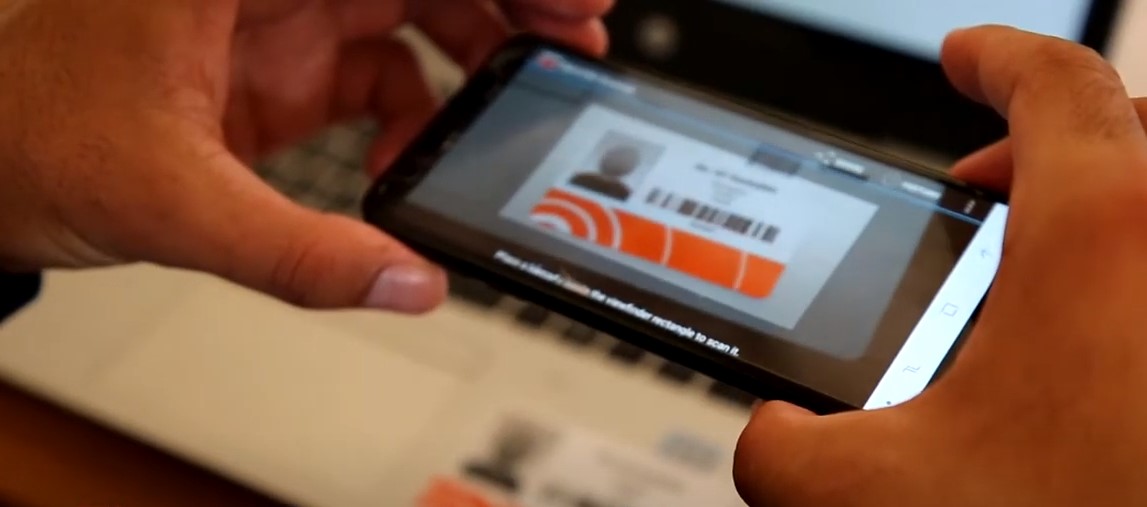 During Registration an LMMS Card can be printed and serves as a method of identity and verification of beneficiaries.
The bank received PBDL that matches the transfer amount allocated to each eligible and targeted households/beneficiaries that have with their digital and barcoded ID number.